Yes, I stand up for all refugees.
Support our work on behalf of all people seeking protection and suffering persecution. No matter where they come from.
With your donation to Swiss Refugee Council, you are helping to ensure that all refugees in Switzerland receive protection and can exercise their rights.
30–1085-7
IBAN CH92 0900 0000 3000 1085 7
BIC: POFICHBEXXX
Your donation to the Swiss Refugee Council is tax deductible.
Order payment slip or form for DD/LSV
We will gladly send you a printed payment slip or a form for direct debit. Send an e-mail with your address to mail@osar.ch or call us.
How do we use your donation?
We accompany asylum seekers during the processing of their case through the Swiss legal system. We provide expertise and reliable analyses on countries of origin for legal professionals and authorities.
We campaign for a fair and humane asylum policy and for the participation of refugees in society and work alongside the general public, politicians and authorities.
We raise awareness on refugee-related issues among young people and adults via courses and meetings in schools and training centres. We also train experts.
Franziska Feller is delighted to help.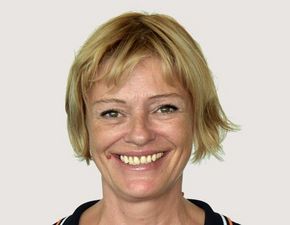 Franziska Feller
Donation Service
Your donation in safe hands
The ZEWO seal guarantees that your donation is handled with care. Your personal data is treated confidentially and transmitted securely. Your donation is tax deductible. Find out about the regulations in your canton of residence on zewo.ch.